REVO 1 Mobile Wireless Curveboard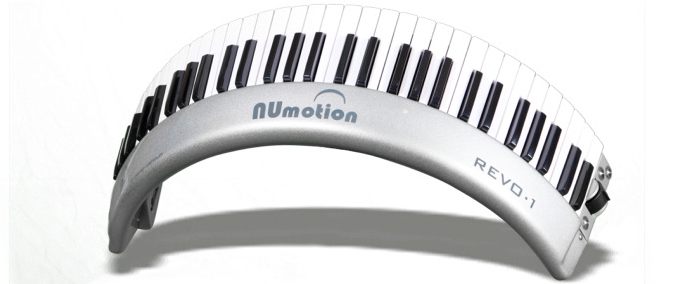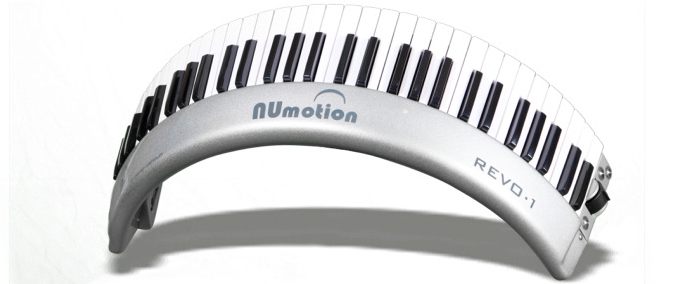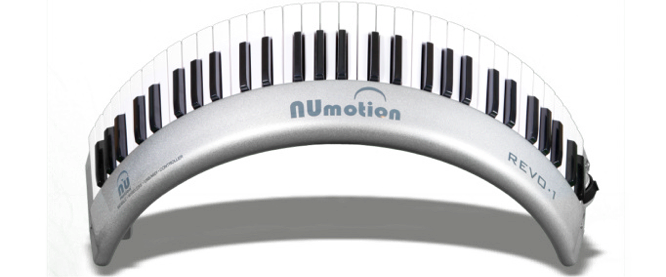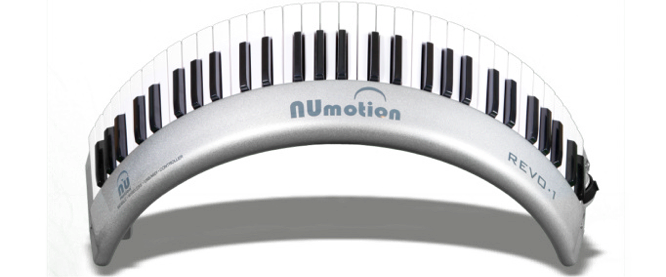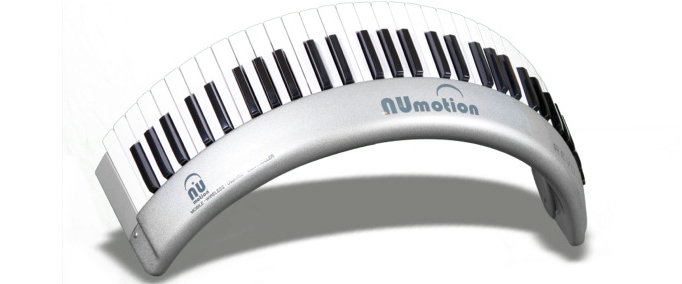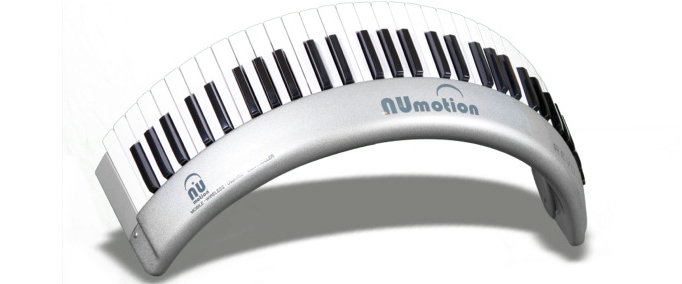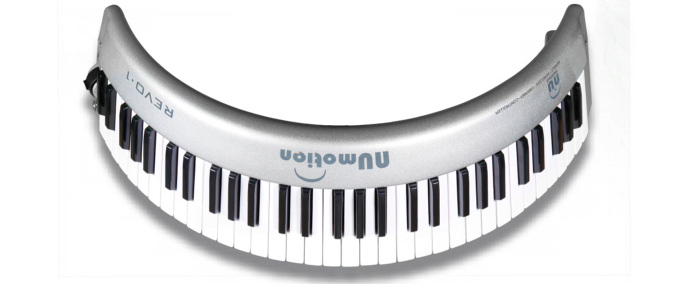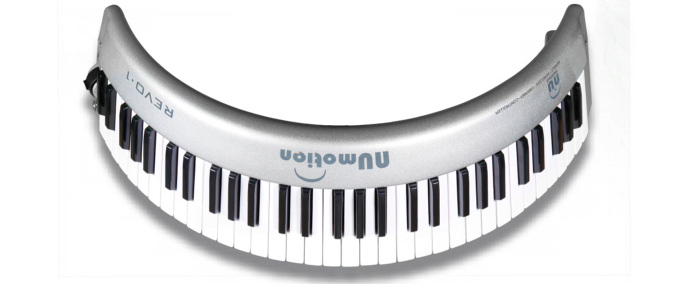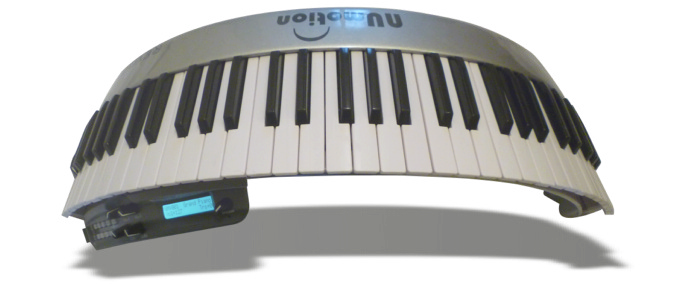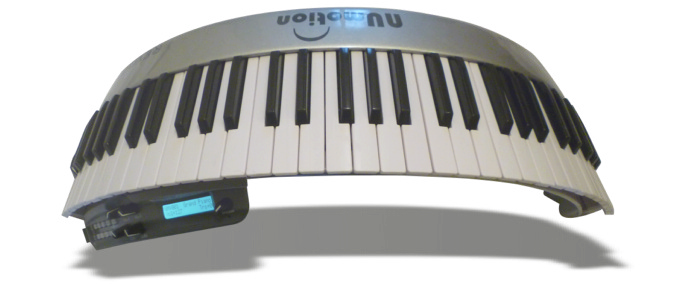 At last! A keyboard  designed to enhance musical expression and the pleasure of traveling on the scene and even circulate through the audience. With the REVO 1 Curveboard1,  the keyboard player can share his musical expression with everyone.
Play in all simplicity
No more hassles with cables. The REVO 1 has a built-in wireless MIDI system.
A compact and mobile keyboard adapted to the playing habits of the keyboard player. Use of the 2 hands as on a standard keyboard.
Integrates easily with your existing equipment (MIDI and USB).
Enjoy the real Live performance
Thanks to its ergonomic support hub, the keyboard player is free in its movement and play positioning: 360 degree rotation, revolution control, control of audience visibility.
A sleek look, compact and open which leaves all the place to the keyboard player towards the audience and which gives him the freedom of movement on stage and in the audience.
Integrates the control functions required to achieve live performances.
An operation autonomy of more than 12 hours.
REVO 1 Features & Specifications
Onboard MIDI Wireless communication system
60 User memory to recall your greatest sounds
10 Favourites quick recall
Full size velocity-sensitive keys with after touch
Pitch wheel and modulation slider
Unique Wireless sustain pedal
LCD display
Long battery operation up to15 hours
2 assignable controller knobs
2 Mix volume for direct balance
Split and layer function
Octaves shift (± 3)
Transposition by semitones (± 12)
Sequencer/Panic button
Motion accelerometer effect trigger